April 21st is National Banana Day
Dye your Easter Eggs using food scraps.
Fun Things To Do With Kids During Earth Hour
Offer up some fun activities to try during your hour in the dark.
As you unplug for Earth Hour, take the opportunity to talk to your kids about the global significance of Earth Hour. Offer up some fun activities to try during your one hour in the dark.
Everyone can make a difference so get your kids involved! No lights? They'll think that's really cool!
Here are 10 ideas to get you started...
1. Tell or read stories. Grab a flashlight and some blankets and tell stories in the living room. Fact or fiction, these stories in snuggly surroundings are sure to be fun for the kids.
2. Play board games by candlelight. Be careful with the candles!
3. Play a fun round of flashlight tag or hide and go seek in the dark.
4. Take a walk. Enjoy the night sounds and scenes of your neighborhood by taking an evening stroll with your kids and the dog.
6. Have a night-time picnic. Prepare your food in advance and spread a blanket in the living room.
7. Star gaze. It's the perfect evening to grab a telescope or some binoculars and head out to see the stars.
8. If weather permits, camp out in your backyard and roast marshmallows on the BBQ and make s'mores! If not, set up camp site in your living room. Pitch a tent and get the sleeping bags. 
9. Go to your neighbourhood playground or park for some night time play.
10. Tell spooky stories in the dark.
Find out more about the Earth Hour initiative at www.earthhour.org.
via toronto4kids
A few Sustainable Gifts from Danna Bananas:
I'm Saving the Planet What Are You Doing Stainless Steel Water Bottle
Paper or Plastic Neither Shopper
I'm Saving the Planet - What Are You Doing Shopper
Celebrate the luck o' the Irish this St. Patrick's Day with these easy and yummy breakfast and brunch ideas. From eggs, quiche, waffles, cinnamon rolls to green smoothies, and more, your family will love these recipes to start this special day!
Shamrock Cinnamon Rolls
When you're using canned cinnamon rolls you can whip these cuties up in less than 10 minutes. Get the recipe from The Celebration Shoppe.
Easy Shamrock Biscuits
All you need to get started is a can of refrigerated biscuits, sprinkles or sanding sugar, and a pair of kitchen scissors! Get the recipe from Giggle Living.
Bell Pepper and Potato Frittata
You can literally throw anything into a frittata and call it a meal, but adding a few 'shamrock' peppers makes this a fun St. Patrick's Day themed breakfast recipe. Get the recipe from Skinny Taste.
Healthy St. Patrick's Day Pancakes
These easy-to-make, healthy St. Patrick's Day pancakes come together with just 5 ingredients, plus they are gluten-free and grain-free. The green colour comes from spinach. Very healthy! Get the recipe from Kara Stout.
Top o' the Mornin Lucky Charms® Pancakes
Perfect for St. Patrick's day, wake your little leprechauns up with these Top o' the Mornin' Lucky Charms Pancakes that are ready in 20 minutes. Get the recipe from Betty Crocker.
Shamrock Eggs
This St Patrick's Day Breakfast is perfect for kids young and old who want to start their day with a touch of green and gold! Get the recipe from Moscato Mom.
Lucky Spinach Quiche
An easy brunch recipe and you don't need a clover shaped pan to make it. Get the recipe from Diamonds for Dessert.
Shamrock St. Patrick's Day Waffles
Most of us will be celebrating St. Patrick's Day at home. You can make the best of the situation and make these Shamrock St. Patrick's Day Waffles right at home with your loved ones! Get the recipe from Inspired Chick.
Shamrock Avocado On Toast
This is the perfect brunch idea for St. Patrick's day. Your family will love it. Get the recipe from Exceedingly Vegan.
St. Patrick's Day Mint Shakes
Milk shakes, like other simple concoctions, are only as good as their ingredients, so use high-quality ice cream and vanilla extract. Get the recipe from Food Network.
via toronto4kids
Hello March!
Here is why March comes in like a lion and goes out like a lamb (usually)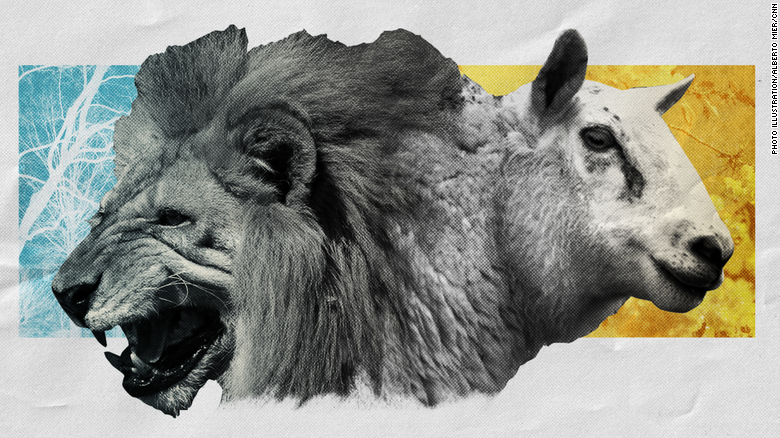 In Scotland they say, "March comes in with adders' heads and goes out with peacocks' tails." An Adder is Scotland's sole venomous snake. A timid creature and unlikely to bite unless threatened. Again, showing a feared image of winter, with the beauty and splendor the weather at the end of March can bring.
In the Netherlands, they say; "Maart roert zijn staart," which means "March stirs its tail" -- evidence of the variety and extremes that can come day to day this time of year. All the same for the roller coaster of wacky weather we call March.
The history of weather lore
Weather proverbs have been passed down from generation to generation. A simple saying, a rhyme, a limerick, etc., help us forecast the weather for the coming days or season.
Many are Old English in origin that have found their way to America and the early colonists searching for a new world.
Weather proverbs also originate from days gone by from almost every country in the world. But, only those with similar weather patterns usually hold true where you live.
Weather lore itself can be traced to Greek philosophers' works; those who studied the stars and astrology; those who studied the seas for navigation and the winds to farm.
Many are geared toward certain months of the year, and some for "days of the year" as in those for patron saints, thanks to the Middle Ages. Whether it was the farmer in a field, the sailor on a ship or the poet in the woods ... these proverbs continue to ring true.
As the month of March continues, will the 'Luck of the Irish' be with us? We'll have to wait and see.
PinkShirtDay is today. Stand and take a visible stance against bullying. Wear a pink shirt and remind everyone to LiftEachOtherUp!

Pink Shirt Day started in 2007 in Nova Scotia when youth distributed 50 pink shirts in their school in support of a peer who was bullied for wearing a pink shirt.

It is now a national movement that is recognized on the last Wednesday of February with a mission to "create a more kind, inclusive world by raising awareness, and funds for anti-bullying initiatives."

Today, it is estimated that 1 in 5 youth experience some form of bullying, although more so in schools, workplaces, homes, and online.
Let's raise awareness, practice kindness, and stand against bullying. Lift each other up, and work towards ending bullying today and everyday.
Do we really need a day to remind us Curling is Cool? No, we don't especially if you are Canadian. Curling was introduced in Scotland in the 1500s. The sport begins by releasing a rock on the ice while fellow team mates sweep frantically to try and hit a target. In honor of this day, Danna Bananas has compiled some cool Curling Gifts.
Singles Awareness Day is today, February 15. If you're single and totally detest Valentine's Day, this is an ideal holiday for you.
"Originally, Valentine's Day became a SAD (Singles Awareness Day) day for people without significant others, so they decided to revolt and take that acronym back. They chose empowerment and self-love instead of indulging in a self-loathing soiree." --- National Today.
"True love finally happens when you're by yourself." --- Lizzo!
If you are single, celebrate and create your own love!
Know someone who is perpetually single? Why not give them the gift of someone to love without the stress of having a man in their life? This is the ideal gift for them!
The best thing about this dude is that you get some of the perks of having a man in your life, without the worry about cooking or cleaning up after them.
Often on Valentine's Day, we take the most travelled route when we gift. Maybe it's time to spice the freeway of love fest up and take a left turn this year. Make the Naughty List by gifting your sweetheart with one of these risque Valentine's Day Gifts. 
 100 Ways To Eat Cock Recipe Cards
2022 kids' birthday trend predictions
Our series of 2022 party predictions continues with one of the most important parties around—a birthday party. Specifically, a birthday party for kids! Who better to give us the scoop on all things trendy for kids' birthday parties than Trish Healy, CEO & Founder of WonderTent Parties, Seri Kertzner, Chief Party Officer at Little Miss Party Planner, and Cassandra Katz, Founder of Cassandra Bette Events! Here are the trends they're predicting for 2022.
What are some birthday party trends you think will be big for 2022?
Trish: I think we will see a return to big, fun experiences for kids (and adults) in 2022. The past few years have seen people really value the idea of having an experience at a party. Outdoor events aren't going anywhere, especially for larger groups.
Seri: Electronics. Whether it's a video game-themed birthday party or a scooter skate park party, kids are drawn to motorized items.
Cassandra: I think 2022 kids' party trends will continue to cater to precautionary safety and financial measures. Safety trends include party-themed face masks (for both guests and staff), individually packaged COVID-friendly meals, individually contained crafts and socially distanced seating options (such as picnic blanket seating.) Financially conscious trends include using digital invitations since postponements are happening left and right. You can design your own or use a template, and it is very easy to communicate any changes or updates with guests via email. I think the trend of drive-by parties is a thing of the past…gathering with friends is so important for the soul as long as it can be done safely. 
Other trends I think we will continue to see are the use of adult-like themed petite furniture, balloon garland-dressed bounce houses and dessert displays with individually wrapped treats.
Are there new themes you see/hear people referencing for kids' birthday parties?
Trish: For younger children (from 1–10) we're seeing a lot of love for jungle/safari themes. Dinosaurs are still really big, and so is all the fun of having an enchanted garden party with a magical fairy theme. Festivals are always a popular go-to as well, and we've also got a feeling Baby Yoda will be sticking around for quite a while too. We also see butterflies and rainbow themes at the forefront of designs and color palettes. 
There's definitely a move toward a little more sophistication for tweens and teens, and blush and boho themes remain supremely popular. TikTok-themed activities were also big this year, and we see that continuing, along with travel-inspired party themes like Paris. We also see a stronger push into dining and live music/DJs for older teens.
Photo-centerpieces will also continue to be big in 2022, which means more arches, more balloon walls and more inspiring Insta-worthy photo ops.
Seri: I think we'll see a lot of sports themes as kids were watching more sports than ever while in quarantine. We are currently working on a basketball-theme party combined with Marvel—super cute!
Other new themes that we have heard about are neon, Space Jam, putt-putt, science and jungle.
Cassandra: We have had some requests for TikTok-themed parties and Pop It!-themed parties (which we did last summer). Our goal is to take a simple theme and make it unique for the client. For example, a Frozen party doesn't have to be all glitter with explosions of Elsa and Anna. It can be chic by pulling decor elements like light blue and white gingham and marrying sophisticated decor elements with fun kid elements. 
Do unicorn and dinosaur parties still reign?
Trish: Unicorns continue to be popular, and we see this being complemented with the emerging rainbow and pastels trends. Mermaid parties are on the rise, and Barbie is having a bit of a resurgence. Whimsy and wonder will continue to reign with enchanted garden parties and Alice in Wonderland-inspired tea parties.
Seri: YES. Classics like dinos and unicorns will stick around forever! I think rainbows will forever be a theme as they are happy and joyful, as well as candy since it's fun and colorful.
Cassandra: Yes. My first kids' party of 2022 is a dinosaur theme. We are going to have all the kids dress up in dinosaur costumes that they can take home after. We are also going to have a massive dino-egg hunt. Last year we did a cute girly dinosaur party and the theme was Three-Rex. 
Are there trendy party favors? Go-to kid-friendly foods?
Trish: With the push toward more "experience" parties on the rise, we see party favors and activities combining, like fun activities the kids can create and customize at the party and then take home with them. 
It's also all about custom apparel for older kids, from party-themed tees and hoodies to pajamas and sleepwear—squad gear for the win.
As far as food goes, we see individual grazing and candy boxes being popular. Cotton candy will make a big, deliciously sticky comeback in 2022, and for older kids, we see boba and ice cream bars as the go-to treats.
Seri: I asked my 9-year-old son what he thinks will be trendy party favors this year, and he says FIDGET TOYS! These seem to be a huge trend for kids these days. 
Cassandra: The biggest trend we have seen is the break-it chocolates/mallets filled with candy. Also, gumball machines and custom candy boxes are big since there is no more loose candy handed out due to Covid. 
Hockey, curling, poutine, ketchup chips...how about Party-themed face masks?
Canadian Snack Pack Face Masks
Canadian Sports Pack Face Masks
 🌈Rainbow themed gifts
Insta-worthy photo ops