Christmas gift ideas for Kids 2020
As kids, we tiptoed downstairs on Christmas morning to see if Santa(in later years Mrs. Claus) arrived. Our eyes widened with childish glee when we saw that stack of presents under the tree. Not opening presents until 7:00 am was the parental direction uttered on Christmas Eve. What would we do to pass the time. We were allowed to dive into our stockings.
Looking for the top Christmas gifts for 2020? Find the best and hottest toys of 2020 at Danna Bananas.
From toddlers, young children to teens and the young at heart, Danna Bananas has rounded up Christmas gift ideas for the kids on your list. When choosing gifts for kids, you want them to unwrap a gift that is memorable, unique and envoke the magic of Christmas. There's nothing more whimsical and free than a child's imagination. Christmas gifts that spark a child's imagination and encourage creativity, we have suggestions. Christmas toys that push the boundaries of fun and engage playful interactions, we can also help with Christmas gift ideas for Kids 2020.
 As kids, we tore into the christmas presents flinging the shredded wrapping paper away.
Elf on the Shelf Hide and Seek
Elf On The Shelf Musical Hide and Seek Game is based on the best selling book and plush toy. This fun family game brings a favorite Christmas tradition to life. Try to find the Elf hidden in the house. The elf talks and plays Jingle Bells to help you track him down. It will provide loads of fun and Christmas joy!
Stinky Pig Game
This game is a real gas. Like the nostalgic game, "Hot Potato", Stinky Pig is a fun action and party game for children, teenagers and adults. Squeeze the piggy's tummy. While it sings, roll the dice to see which way to pass him. If it toots and it's in your hand, you are required to take a token! The game ends when the tokens are gone and the player with the least wins the game. Despite it's obnoxious and rude sounds, Stinky Pig provides hours of humorous fun and is an entertaining game for the whole family to play.
Retro Mini Arcade Machine
Relieve hours of video game nostalgia with the Retro Mini Arcade Machine! Loaded with 240 fun 16-bit games.
Sketch and Sniff Scented Pencils
Sniff Sniff…that smells like cherries. The Sketch and Sniff Scented Pencils smell so good you'll want to eat them but that wouldn't be wise, right.
Constructive Eating Construction Plate
Make mealtime fun and introduce kids to new food on the Constructive Eating Construction Plate. Not only will picky eaters but all kids will be keen to bulldoze their broccoli and plow salad greens with the Constructive Eating Dinnerware. This colorful plate is not made with paint. It is manufactured using only FDA approved materials, and is certified to contain NO Lead, NO Bisplenol A (BPA), NO PVC, and NO Phthalates.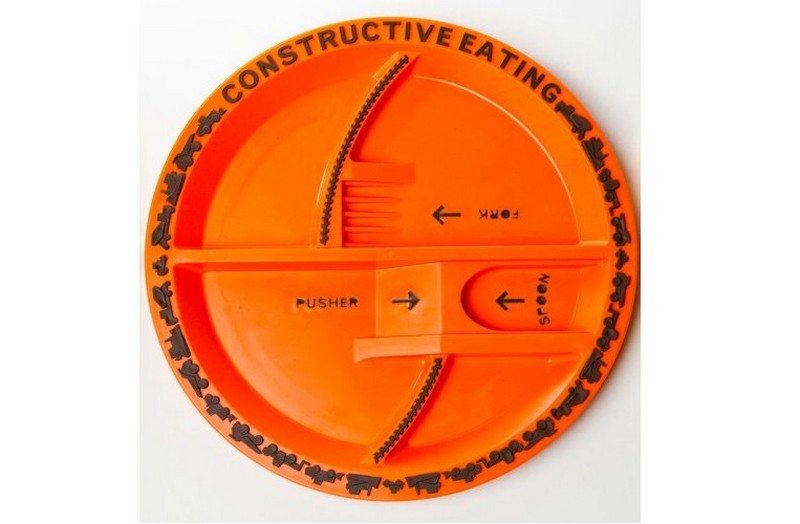 Pencil Nose Game
Do you Sniff what I Sniff? Pencil Nose Drawing Game is a wacky, funny party game that will make you roar with laughter? The rule of this board game is to try and get your teammates to guess objects and phrases by drawing them. A fun game that encourages teamwork and quick thinking.
Train Set in a Tin
Choo Choo…great for kids and for the inner child in all of us!
Twangled Game
Playing twangled teaches kids and adults too that communication is the best way to get out of even the most precarious situations.  An active fun family game to play.
Fart The Explosive Card Game
Flatuluent and Fun! Warning, mask NOT included!
Who Nose Game
Do you nose this game? The amusing race to guess your face!  Players attach face cards to their nose and ask yes/no questions to try and figure out which face card they're wearing.
The post Christmas gift ideas for Kids 2020 appeared first on Blog - DannaBananas.com.