Valentine Gift Ideas for Kids
February's round-up celebrates Valentine's Day! Valentine's Day, also called Saint Valentine's Day or the Feast of Saint Valentine, is celebrated annually on February 14.
This month is all about love so we've rounded up all the best 'heart' themed gift ideas for kids.
Check out these fun things for your little Valentine…
February means a mix of outdoor and indoor activities. When we are indoors, we snack more. These snack related masks will be perfect for outdoor fun especially during these pandemic times.
Canadian Snack Pack Face Masks
Feast your eyes on these and give the gift of protection during this pandemic! These Canadian Snack Pack Face Masks for adults will come in handy when we need them most which is all the time during this COVID-19 era. Each pack comes with 3 face coverings: Poutine Face Mask, Ketchup Chips Face Mask and a Navy Blue Face Mask. YUM!
Love Photo Booth
Create a photo booth and get the kids to snap some photos with these fun photo accessories.
Animated Valentine Cards with Envelopes
Teach kids that everything is not online and write Valentine's Day Cards with them.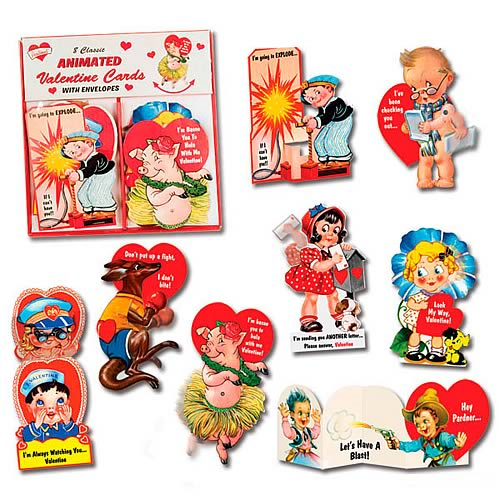 Baby it's cold outside! Give the gift of warmth!
Cute Sock Monkey Pilot Hats
Cute Sock Monkey Mittens
Gift some wacky fun for game night!
Pencil Nose Game
The nose knows and can sniff out a winner game. Pencil is perfect for playtime! It's the FUN-TASTIC game.
Sno-Man Kit
via torontoforkids
The post Valentine Gift Ideas for Kids appeared first on Blog - DannaBananas.com.