Happy Birthday Basketball!
James Naismith (November 6, 1861 – November 28, 1939) was a Canadian-American[1] physical educator, physician, Christian chaplain, sports coach, and innovator.[2] The same year he left Canada for Springfield, Massachusetts, he invented the game of basketball.[3] He wrote the original basketball rule book and founded the University of Kansas basketball program.[4] Naismith lived to see basketball adopted as an Olympic demonstration sport in 1904 and as an official event at the 1936 Summer Olympics in Berlin, as well as the birth of the National Invitation Tournament (1938) and the NCAA Tournament (1939).
Born and raised on a farm near Almonte, Ontario, Naismith studied and taught physical education at Montreal's McGill University before moving to the United States, where in late 1891, he designed the game of basketball while he was teaching at the International YMCA Training School in Springfield, Massachusetts.[5] Seven years after inventing basketball, Naismith received his medical degree in Denver in 1898. He then arrived at the University of Kansas, later becoming the Kansas Jayhawks' athletic director and coach.[6] While a coach at Kansas, Naismith coached Phog Allen, who later became the coach at Kansas for 39 seasons, beginning a lengthy and prestigious coaching tree. Allen then went on to coach legends including Adolph Rupp and Dean Smith, among others, who themselves coached many notable players and future coaches.[7] Despite having coached his final season in 1907, Naismith remains the only coach in Kansas men's basketball history with a losing record.
On December 1st, 1891 James Naismith put peach baskets up & had students shoot soccer balls at them. Happy Birthday Basketball!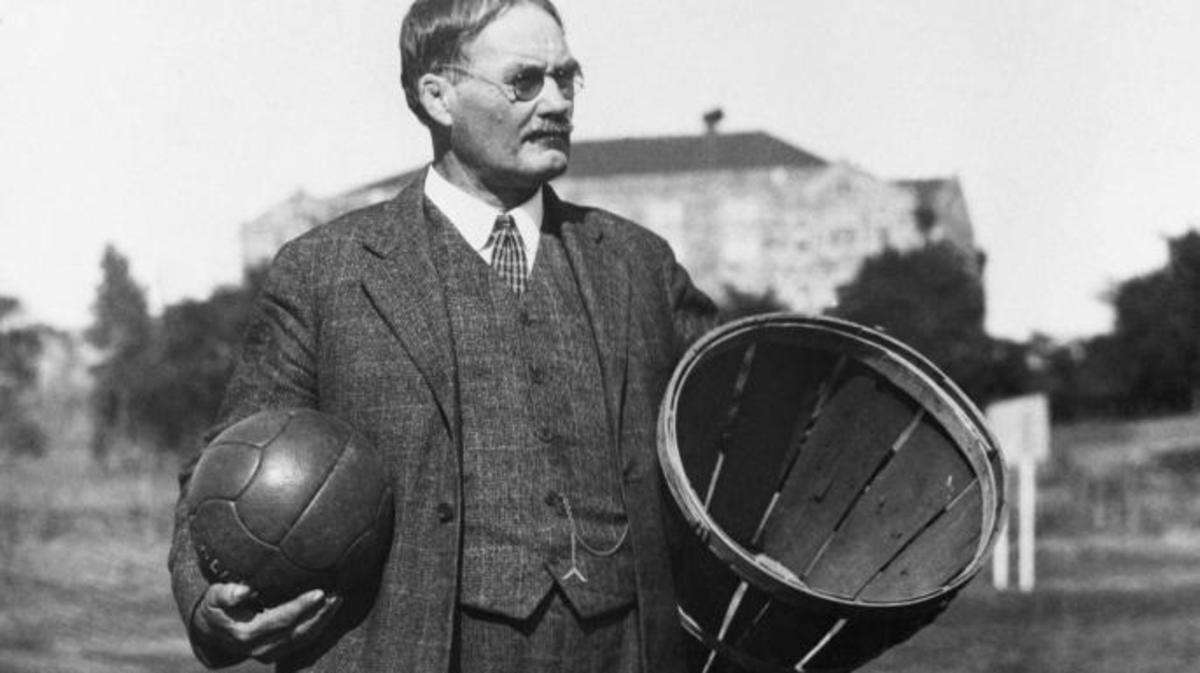 via wikipedia
The post Happy Birthday Basketball! appeared first on Blog - DannaBananas.com.