Happy Chinese New Year! Year Of The Rat!
Happy Chinese New Year! The Lunar New Year falls on Saturday, January 25 2020.
Whether you are Chinese or not, it's that time of the year where we all can celebrate and join in the Lunar New Year festivities.
This year is the Year of the Rat according to the Chinese zodiac calendar.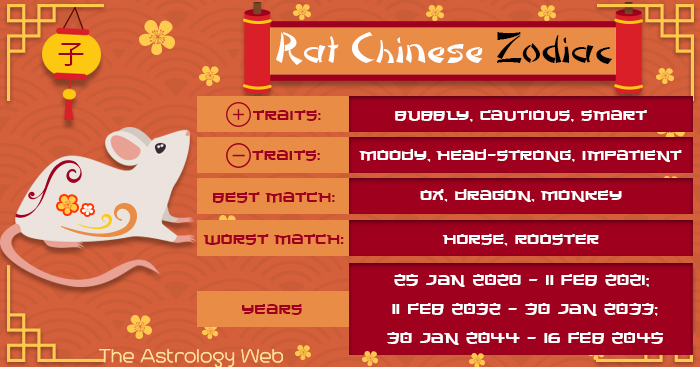 If you were born in the years 1912, 1924, 1936, 1948, 1960, 1972, 1984, 1996, 2008 and of course this year…2020, you will be celebrating more so with an extra sip of you know what<wink wink>.
Chinese New Year Traditions
There are many traditions and customs relating to this celebration. Decorating with paper lanterns and lights creates a festive atmosphere. A gift of money in red envelopes are given to children which is known as lucky money. There are parades featuring dragons and lion dances. Many culinary traditions are not only delicious but lucky. Eating or displaying oranges or tangerines brings good luck and wealth. The fruit, Pomelo brings continuous prosperity and status. When long leafy greens and long beans are eaten, a wish for a long life for parents is granted. It is said to avoid bad luck throughout the year one should eat a whole fish with the head and tail still on. When cooking noodles, keep them long because that ensures long life.
Let's ring in the Year Of The Rat with by eating some delicious  food with the Good Fortune Chopsticks:
The post Chinese New Year appeared first on Blog - DannaBananas.com.